Padilla Limited Lancero
Hola Amigo...
Remember when you smoked your first really good Nicaraguan cigar and that blast of flavor made your tongue slap your brain silly with flavor???
Yes??? Good. Now get ready to experience that again.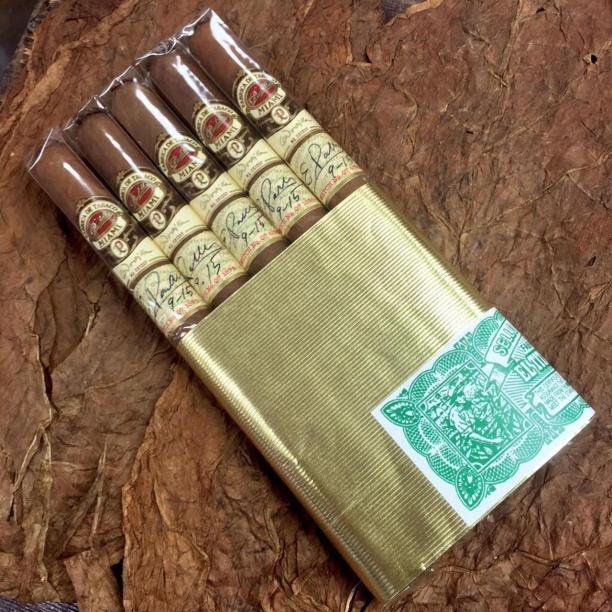 RodrigoCigars.com has collaborated with none other than industry veteran Ernesto Padilla of Padilla Cigars to bring you an exclusive offer on an extremely limited Lancero made in Miami by one of the best factories on the planet - El Titán de Bronze.
Quick back story - Ernesto makes MILLIONS of cigars every year, BUT he made this cigar at El Titán for himself and he never intended to sell it.
It was his side project to focus on what he thinks a true Cuban style cigar made in Miami should be, and he only made 400 cigars. 
Again, there were no sales or marketing plans in mind - he just started with the best Aganorsa tobaccos from Nicaragua and worked with the masters at El Titán to roll the cigars the traditional Cuban way:
First - Esteli ligero and Viso Jalapa, bunched Entubado style, which means that rather than bunching the long filler "accordion" style, each leaf is first rolled into a tube and then bunched together. This is a more time consuming process but it results in a more consistent draw. It's how every cigar is rolled in Cuba.
I told Ernesto that my amigos would DEFINITELY enjoy that cigar and that it would be a no-brainer to offer it up to you guys instead of him smoking them all!
He laughed but he obliged because he's heard about what we're building here at Rodrigo with the "Amigos" and he wants to share this cigar with the RIGHT audience. 
I think he made the right decision... Why??? 
Because you and your amigos are the best cigar customers in the world. And you're the best because...
 Ok... so here's the deal.
I have a very limited number of these cigars left (we started with only 400).
We put them in 5 packs, in a very attractive traditional Cuban style package. 
And I got Ernesto to do something REALLY COOL...
He actually autographed EVERY CIGAR label.
Yes... EACH AND EVERY cigar band is hand signed by Ernesto Padilla, owner of Padilla Cigars.
This is a true collector's item and an awesome gift for the aficionado who has everything (I guarantee you they don't have this cigar!).
With all that said, and it being made in true Cuban fashion, in the USA, in such a limited quantity... this cigar is definitely worth $15 a stick or $75 for a 5-Pack.
HOWEVER... since you guys are so awesome Ernesto and I worked out a deal to sell the 5-packs for only $59.97.
If you are at all interested then I URGE you act now. Don't wait. They will be gone by the end of the weekend and this is truly a once in a blue moon special cigar that every smoker would love to experience.
From the moment I caught the aroma coming off the foot of the unlit cigar (it smells like a Godiva chocolate store) through the last puff, it was one of the most flavorful cigars I've ever smoked.
You're gonna love it, I guarantee it.
-George
Chief Amigo, RodrigoCigars.com
---
Leave a comment
Comments will be approved before showing up.